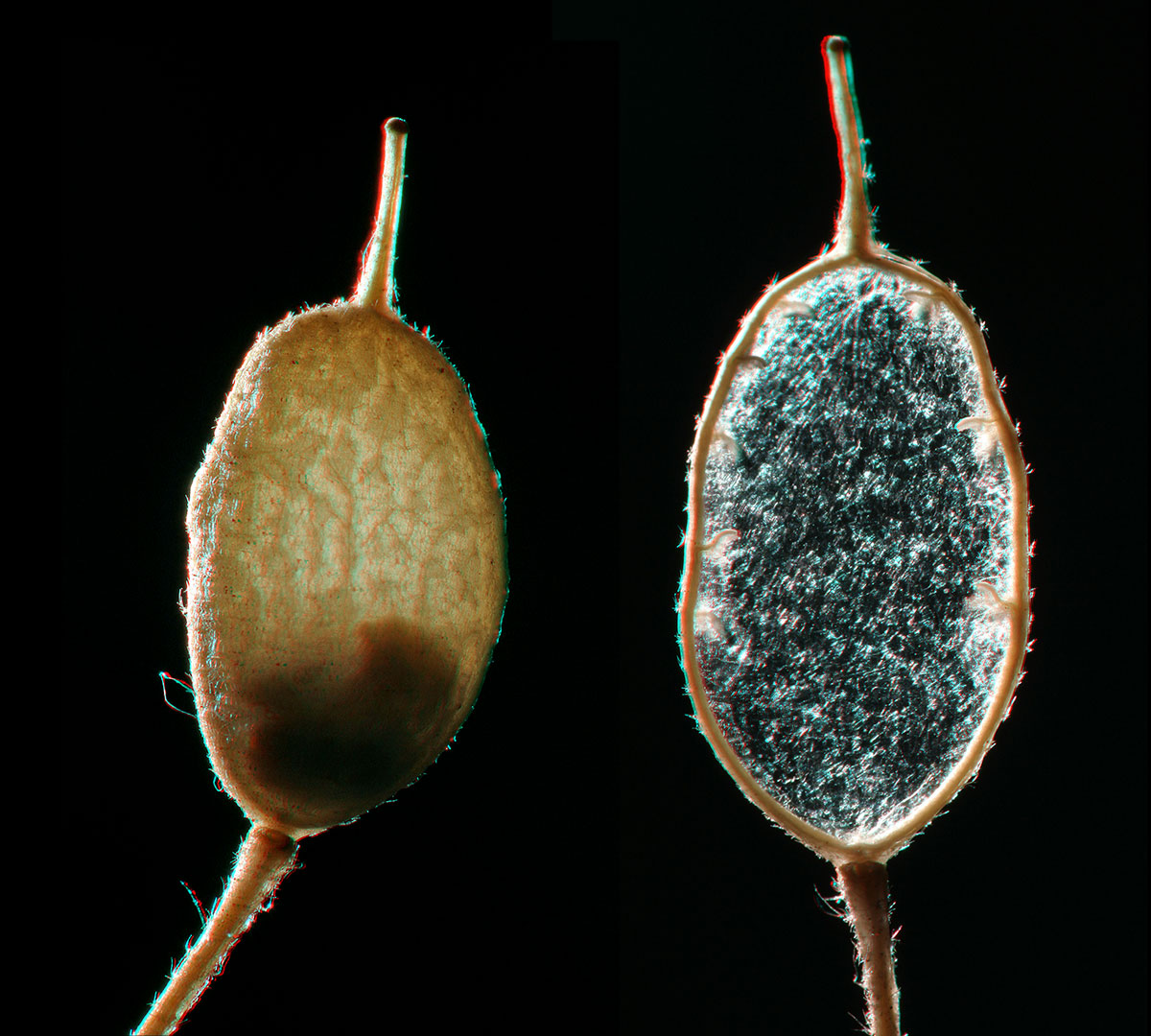 Hoary Alyssum Seed Pods
Berteroa incana seed pods. January 21 , 2005. False alyssum (hoary false madwort) is an invasive weed.
Photo Technical Data
Size of the original: 3200 x 3800 pixels
f:22, 1/180s, ISO 50; Flash used.
Canon EOS 1Ds Mark II with Canon macro EF 180mm 1:3.5 USM lens with 2x extender.

© 2005 PikesPeakPhoto. All rights reserved.