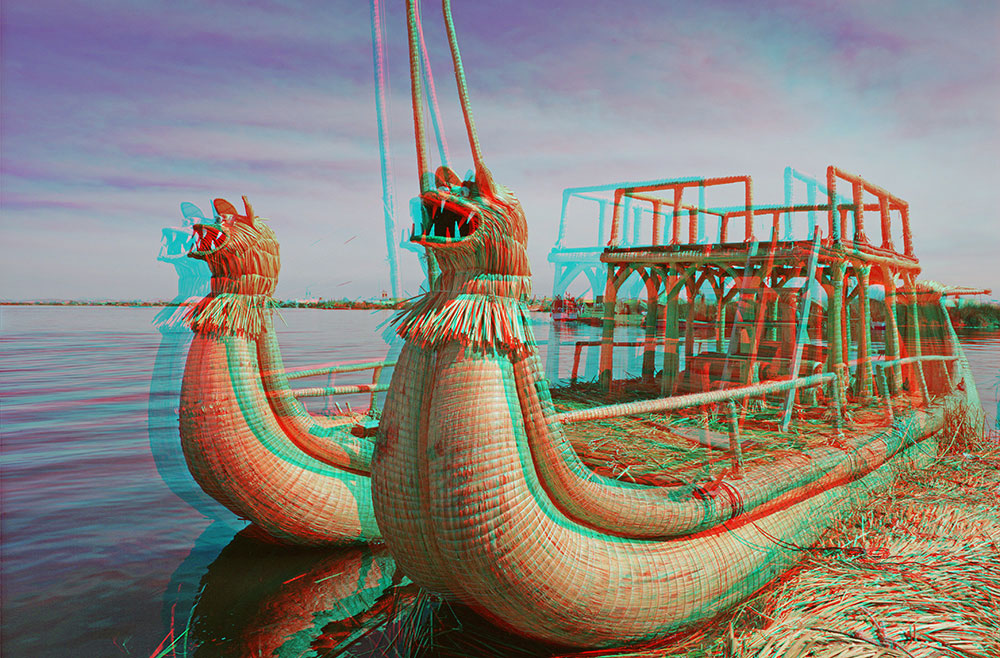 Straw Boat
One of the larger boats used by inhabitants of Floating Islands (Islas de los Uros) from lake Titicaca, Peru (25 Nov 05). The boat is made of cane growing in abundance over there, called totora. Everything is made of totora, even the islands themselves.
Photo Technical Data
Size of the original: 4992x3328 pixels
Aperture f 6.7, exposure 1/250s, 24 mm, ISO 100
Canon 1Ds Mark II, Canon Zoom Lens EF 24-70mm 1:2.8 L USM
© 2005 PikesPeakPhoto. All rights reserved.