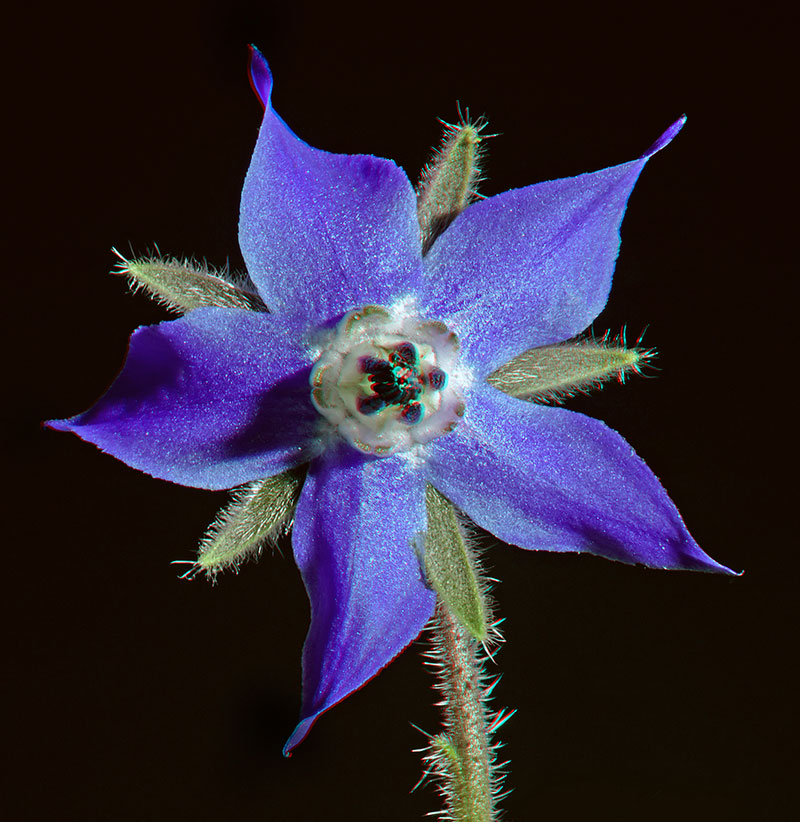 Borage
Borage (Borago officinalis). Annual herb good for calming, reducing fevers, dry coughs and dry skin rashes. August 2004.
Photo Technical Data
Size of the original: 2529 x 2600 pixels
f:32, 1/180s, ISO 50; Flash used.
Canon EOS 1Ds with Canon macro EF 180mm 1:3.5 USM lens.

© 2004 PikesPeakPhoto. All rights reserved.