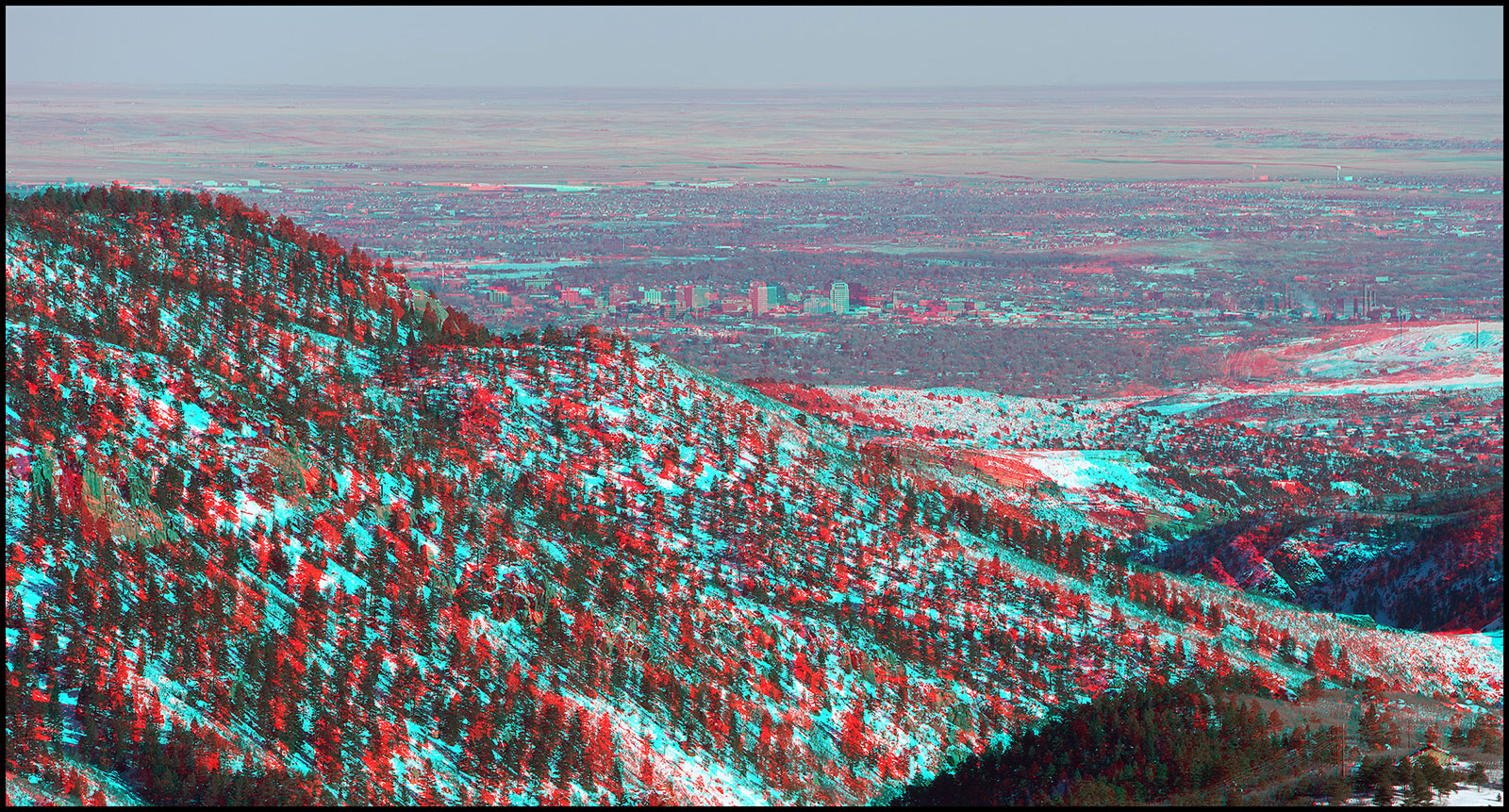 Colorado Springs, Foothills & Plains
Colorado Springs downtown viewed from Pikes Peak Hwy. in Cascade, CO on 3 Feb. 2005.
Size of the original: 4693 x 2510 pixels
f/6.7, 1/500s, ISO 100
Canon EOS 1Ds Mark II, Canon Zoom Lens EF 70-200mm 1:2.8 L IS USM @173 mm; stereo base 30 m.
© 2005 PikesPeakPhoto. All rights reserved.