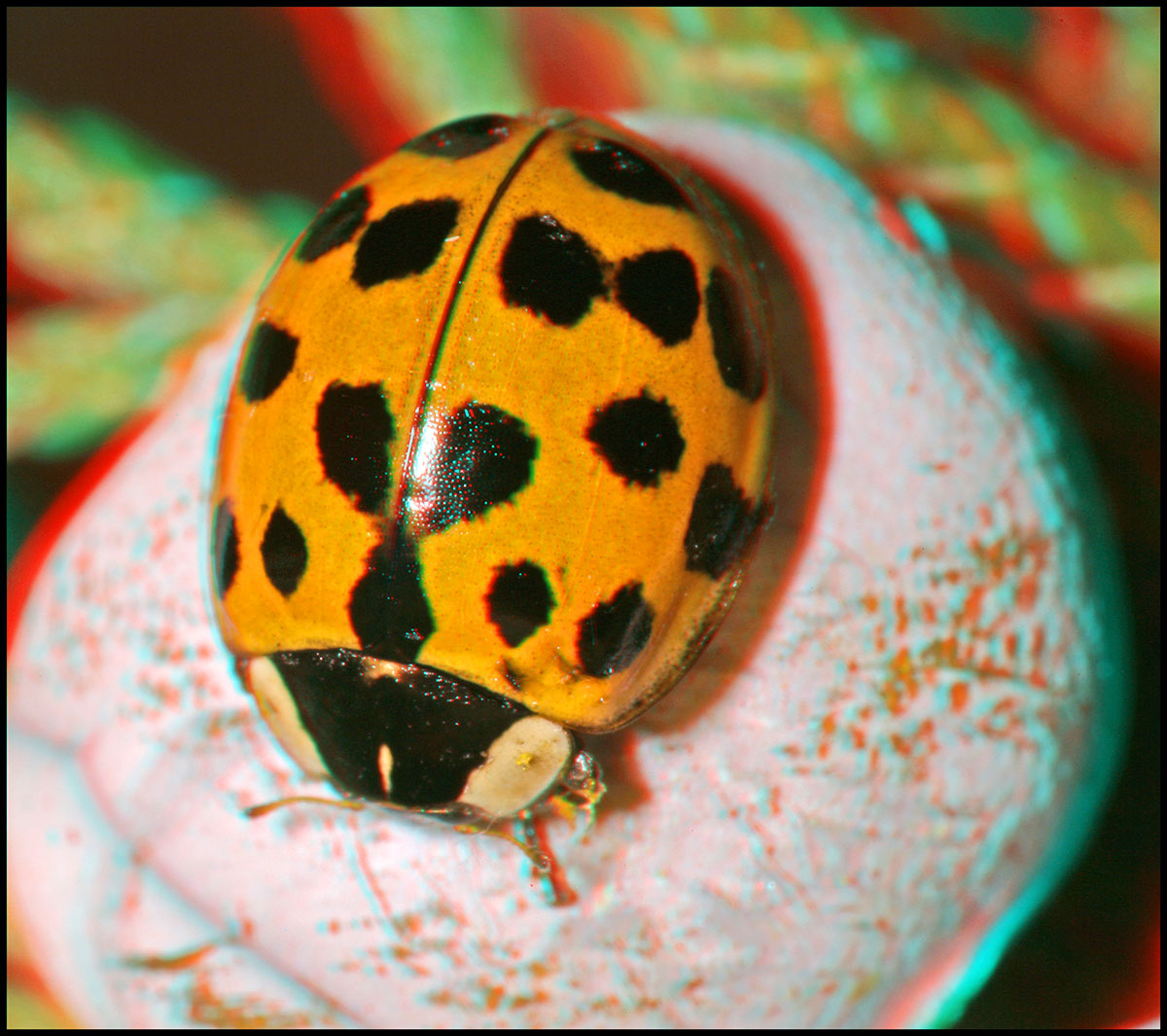 Ladybird
Multicolored Asian Lady Harmonia axyridis. January 16 , 2005 near Cascade, CO. Found alive in our garage. The black M-shaped marking on the pronotum is the give-away.
Photo Technical Data
Size of the original: 2992 x 2655 pixels
f:32, 1/180s, ISO 50; Flash used.
Canon EOS 1Ds Mark II with Canon macro EF 180mm 1:3.5 USM lens with 2x extender.

© 2005 PikesPeakPhoto. All rights reserved.