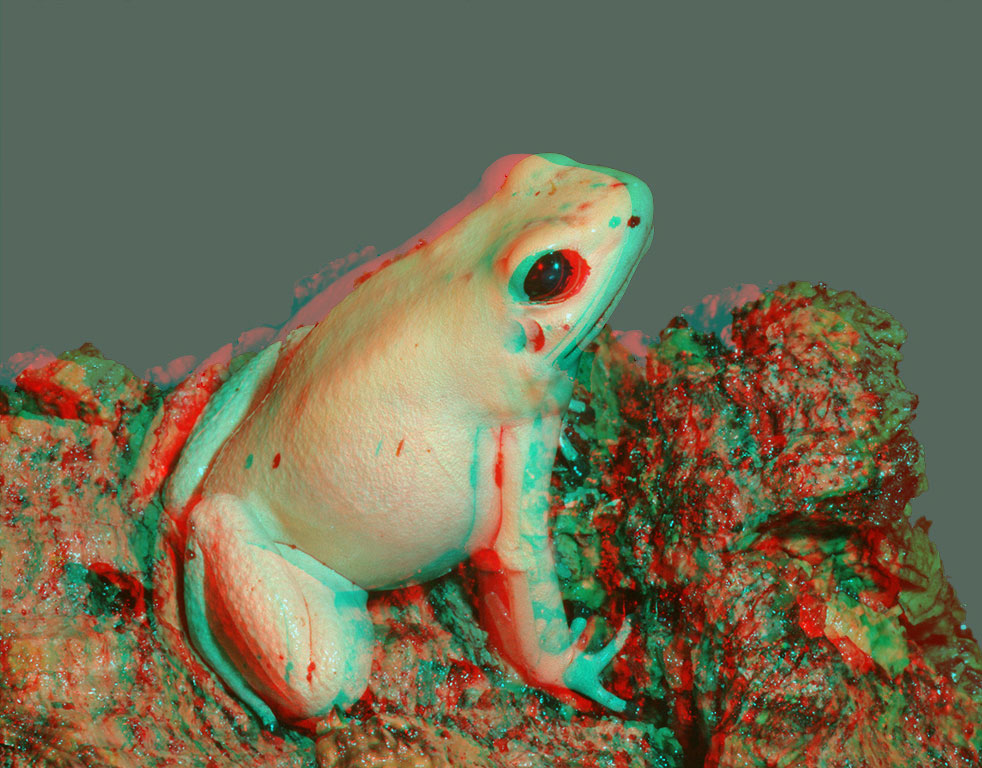 Poison Dart Frog
Mint Green - Phyllobates terribilis var. mint. July 15 , 2006, in captivity. It is found in moist tropical rainforest of northern parts of South America at low elevations. The optimal temperature is 26-28°C during the dropping to about 24°C at night, with a humidity of 80-90%. A moist well lighted area with a lot of growth is ideal. It is one of the most poisonous dart frogs. The active skin toxin is batrachotoxin.
Photo Technical Data
Size of the original: 3260 x 2536 pixels
f:32, 1/180s, ISO 100; Flash used.
Canon EOS 1Ds Mark II with Canon macro EF 180mm 1:3.5 USM lens.

© 2006 PikesPeakPhoto. All rights reserved.