,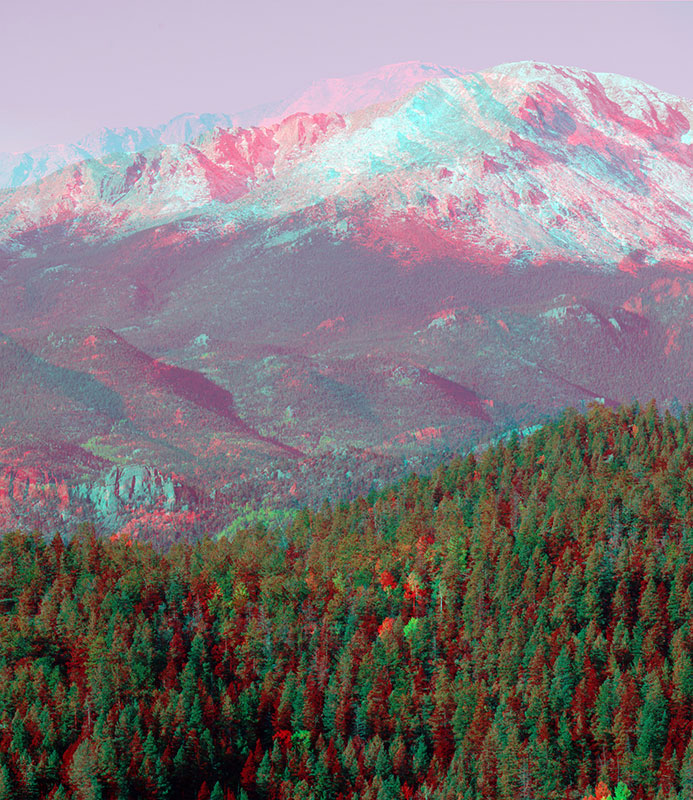 Small Red Trees
View on Pikes Peak from Rampart Range on 3 October 2004. Anaglyph made with AnaBuilder.
Photo Technical Data
Size of each original is 2508 x 2896 pixels.
aperture f 8, exposure 1/180 s, ISO 100, 115 mm lens
Canon 1Ds, Canon Zoom Lens EF 70-200mm 1:2.8 L IS USM
Below is a crop with the red trees in parallel format. Can you find them on a big photo?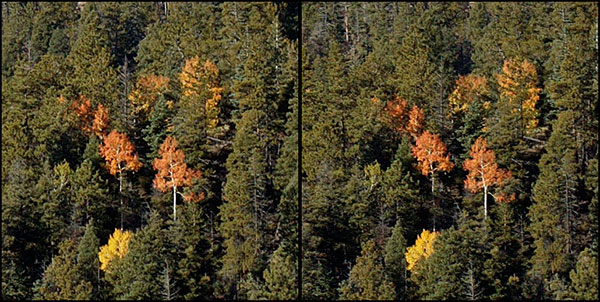 © 2004 PikesPeakPhoto. All rights reserved.