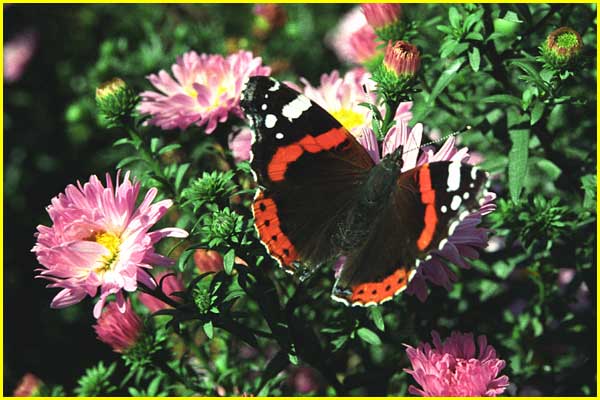 Red Admiral



Red admiral in Amsterdam botanic garden (Vanessa atalanta). Holarctic (northern hemisphere). Most active aroun noon. The lower photo was made by Martina Borchert in Marl, Germany on September 10, 2005.

Photo Technical Data (top)
Size of the original: 3898 x 2874 pixels

A 4000 dpi scan of an ISO 400 Kodak negative film
Canon AE 1 with a generic 70-210 mm zoom lens.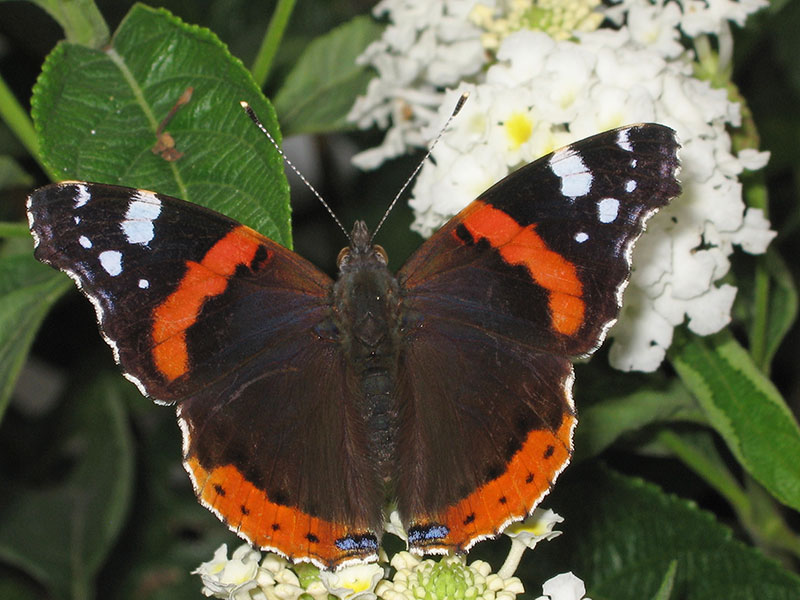 © 2003-5 PikesPeakPhoto. All rights reserved.