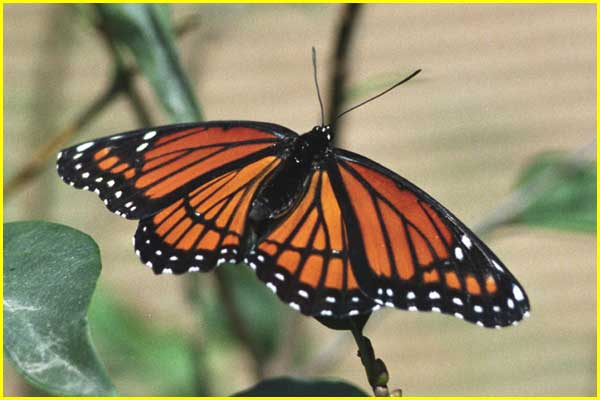 Viceroy
Viceroy (Basilarchia archippus). Mimics Monarch. Not poisonous, but birds avoid them due to resemblance to Monarch. This one found in Minnesota.

Photo Technical Data
Size of the original: 3478 x 2478 pixels

A 4000 dpi scan of an ISO 400 Kodak negative film;
Canon EOS Elan II with Tamaron 70-300 mm zoom lens.

© 2003 PikesPeakPhoto. All rights reserved.