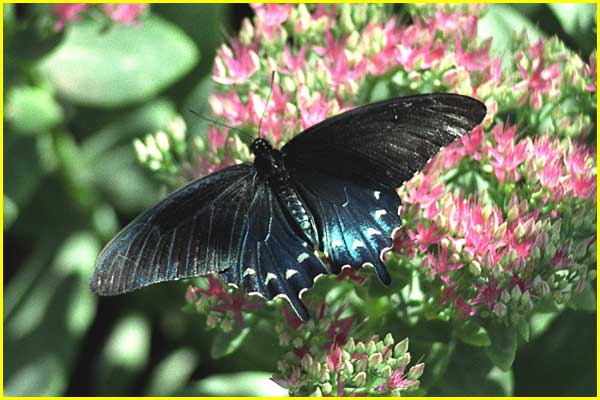 Pipevine Swallowtail
Pipevine (Blue) Swallowtail near Lexington, KY in 1986 (Battus philenor). Poisonous to birds caterpillars caused several other butterflies to resemble this species, process called mimicry..

Photo Technical Data
Size of the scanned original: 3195 x 2229 pixels

A 4000 dpi scan of an ISO 400 Kodak negative film; Canon AE 1 with a generic 70-210 mm zoom lens.

© 2003 PikesPeakPhoto. All rights reserved.