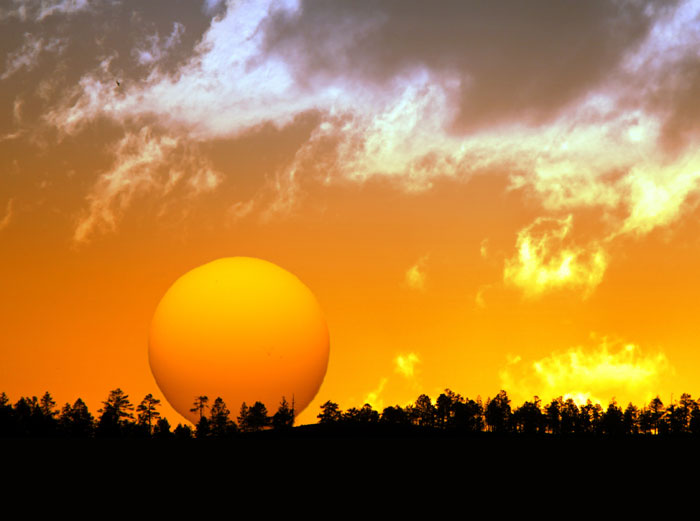 Bird
The bird flies in the upper left corner. Sunset of 6-24-03.

Photo Technical Data
Size of the original: 3074 x 2289 pixels

Composite of two photos, but position and size of the sun is mainained;
background: f 13, exposure 1/4000 s, ISO 50
sun: f11, 1/90 s, ISO 100 with a sun filter
Canon EOS 1Ds, 800 mm lens.

© 2003 PikesPeakPhoto. All rights reserved.