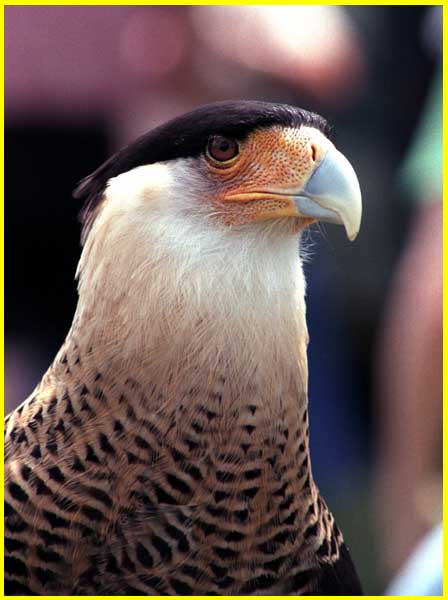 Caracara
Caracara (Caracara cheriway) in a ZOO, I believe, sometimes in the 80's. Scavenger of West Mexico and CA prairies.

Photo Technical Data
Size of the original: 2709 x 3631 pixels
A 4000 dpi scan of an ISO 400 Kodak negative film;
Canon EOS Elan II with Tamaron 70-300 mm zoom lens.
© 2003 PikesPeakPhoto. All rights reserved.