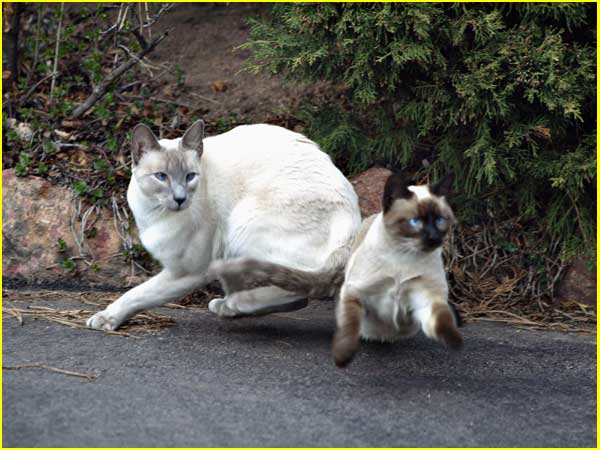 Cats
Our Siamese cats, Rosie (right) and Magic were waiting for someone opening the door...

Photo Technical Data
Size of the original: 2000 x 1500 pixels
f 2.8, exposure 1/180 s, ISO 100
Canon 1Ds, F.L. 200 mm

On the right: a 200x300 pix cropped image from the original.
© 2003 PikesPeakPhoto. All rights reserved.