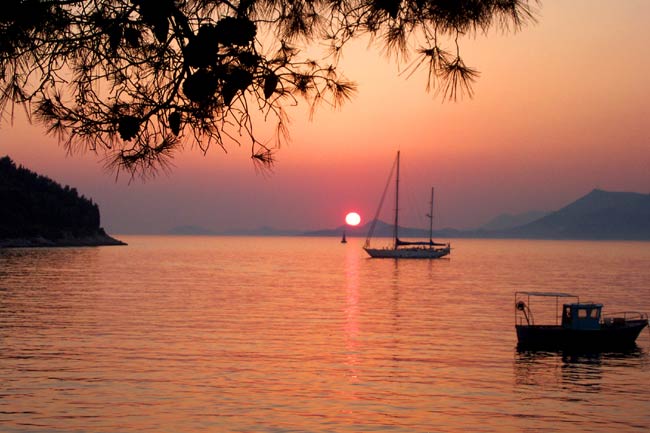 Sunset in Cavtat
Cavtat is a small town south of Dubrovnik, Chroatia. It's a great place to visit, where the tourist 'concentration' is still low even in the summer time.

Photo Technical Data
Size of the original: 2160 x 1440 pixels
f/4.5, 1/180 s, ISO 100 ('normal program')
Kodak DC4800, zoom at 17.7 mm.
© 2003 PikesPeakPhoto. All rights reserved.