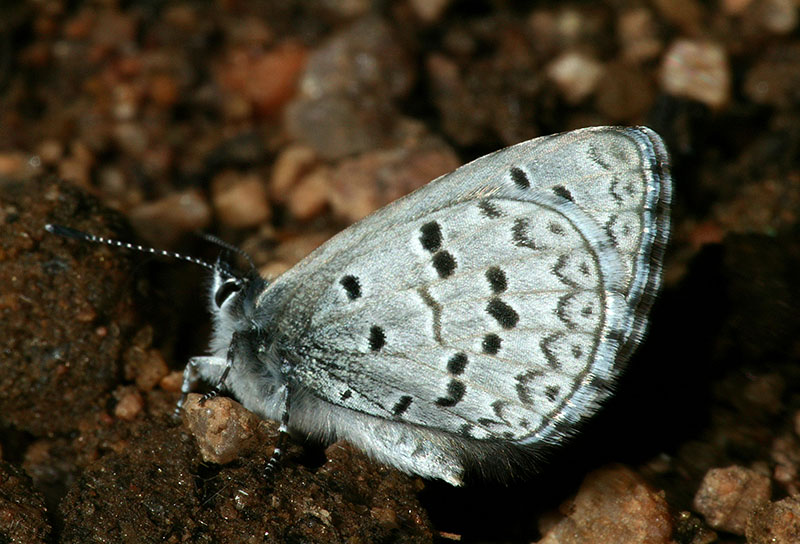 Sooty Azure
Sooty Azure (Celastrina ebenina) near Colorado Springs, CO - Upper Bear Creek at about 8000 ft elev. Made on 22 May 2004. This is somewhat unusual, as this species was reported in the East

Photo Technical Data
Size of the original: 2908 x 1979 pixels

f:22, 1/180s, ISO 100; Flash used.
Canon EOS 1Ds with Canon macro EF 180mm 1:3.5 USM lens.


Insert: more butterflies on the bank of the creek.
© 2004 PikesPeakPhoto. All rights reserved.