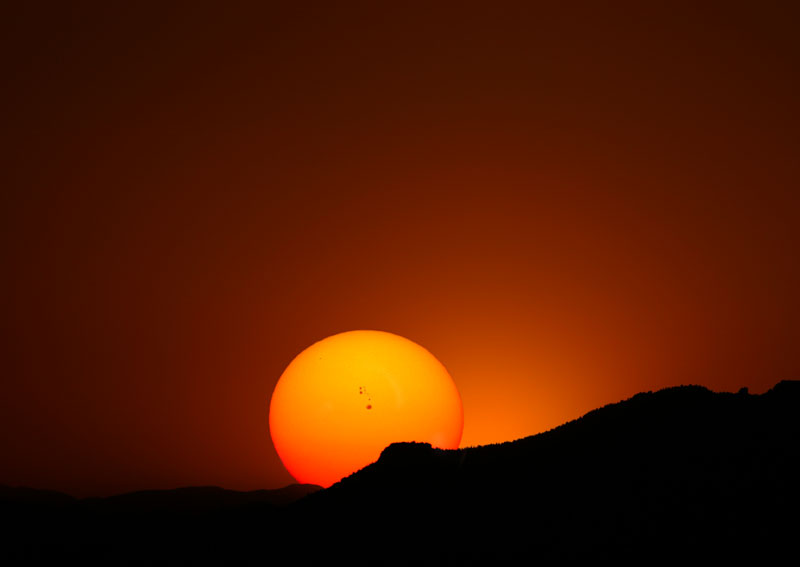 Clear Sky
View from Rampart Range, CO.

Photo Technical Data
Size of the original: 3327 x 2356 pixels
Composition of 2 photos:
Sun: aperture f /64, exposure 1/8000 s, ISO 50.
Foreground: aperture f :11, exposure 1/3000 s, ISO 50.
Canon EOS 1Ds; focal length 800 mm.

On the right: a 200x300 pix cropped image from the original photo.
© 2003 PikesPeakPhoto. All rights reserved.