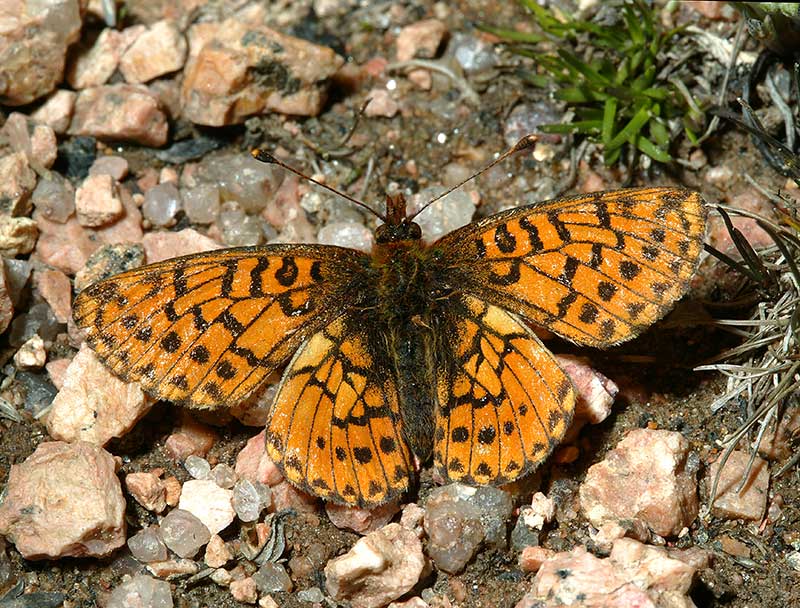 Silver-bordered Fritillary
Silver-bordered Fritillary (Clossiana selene). On Pikes Peak (about 13,000 ft elev.) in August 2003. It is very late for this butterfly, especially at this elevation.

Photo Technical Data
Size of the original: 3478 x 2645 pixels

f:22, 1/50s, ISO 50; Flash used.
Canon EOS 1Ds with Canon macro EF 100mm 1:2.8 USM lens.

© 2003-4 PikesPeakPhoto. All rights reserved.