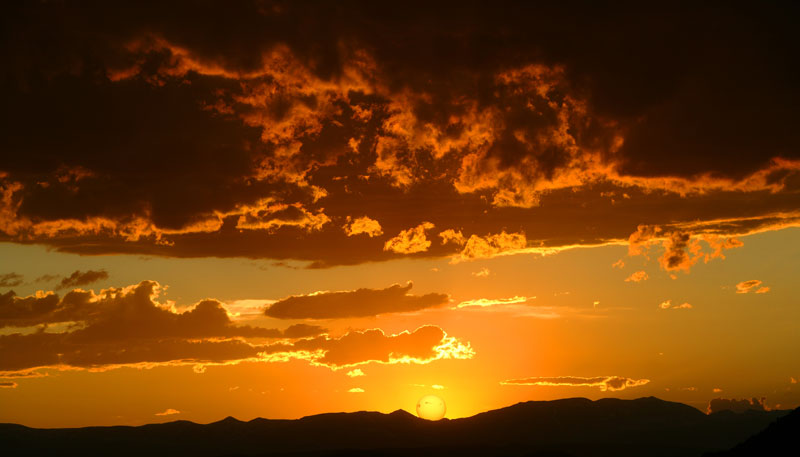 Cloud at Sunset
View from Wilkerson Pass, CO. Photo of the sun was made 8 min before the foreground. The sun is to the scale but placed at the brightest spot of the foreground. The actual position of the sun is shown on Buckskin set photo.

Photo Technical Data
Size of the original: 4064 x 2704 pixels
Composition of 2 photos:
Sun: aperture f /64, exposure 1/8000 s, ISO 50.
Foreground: aperture f /22, exposure 1/750 s, ISO 50.
Canon EOS 1Ds; focal length 148mm.

On the right: a 200x300 pix cropped image from the original photo.
© 2003 PikesPeakPhoto. All rights reserved.