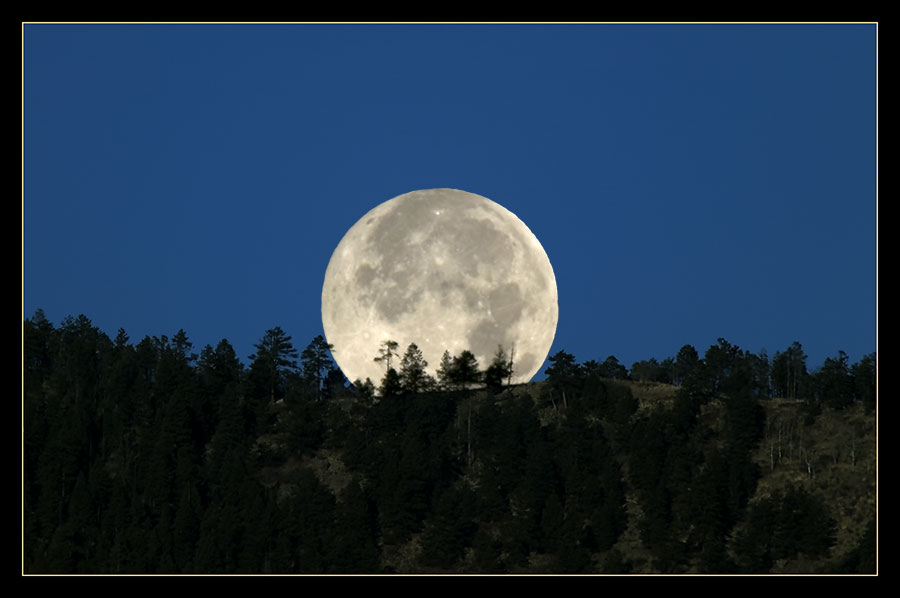 Cold Moonset
December Full Moon is called "cold". Shot 8 Dec. 2003 at dawn, 6:29 a.m.

Size of the original: 2864 x 1904 pixels
Composite of 2 photos:
Moon: f/8, exposure 1/180s, ISO 100,
Background: f/8, 4s, ISO 100. A single shot image would have seriously overexposed the moon.
Canon EOS 1Ds, F.L. 800 mm.

On the right: a 200x300 pix cropped image from the original photo.
© 2003 PikesPeakPhoto. All rights reserved.