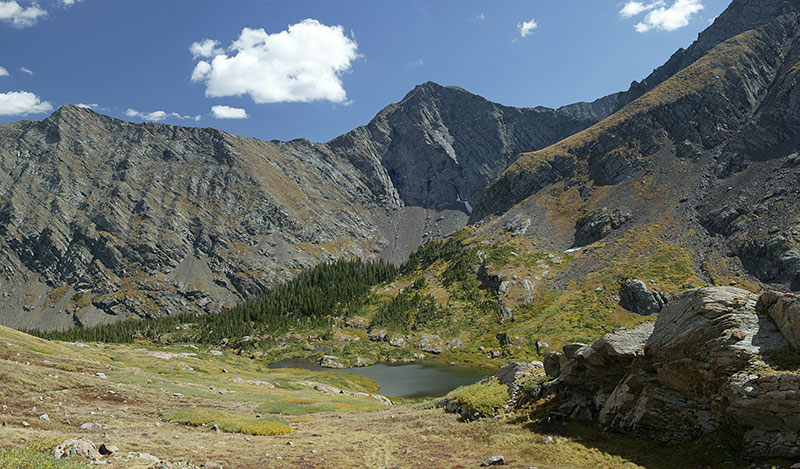 Lower South Colony Lake
View on Lower South Colony Lake and Broken Hand Peak (13,573'). Click on the map thumbnail to enlarge. September 11, 2004.

Photo Technical Data
Size of the original: 4064 x 2384 pixels
Aperture f 5.6, exposure 1/90 s, 35 mm, ISO 100

Canon 1Ds, with Canon Zoom Lens EF 24-70mm 1:2.8 L USM; a composite of several photos.


On the right: a 200x300 pix cropped image from the original photo.
© 2004 PikesPeakPhoto. All rights reserved.