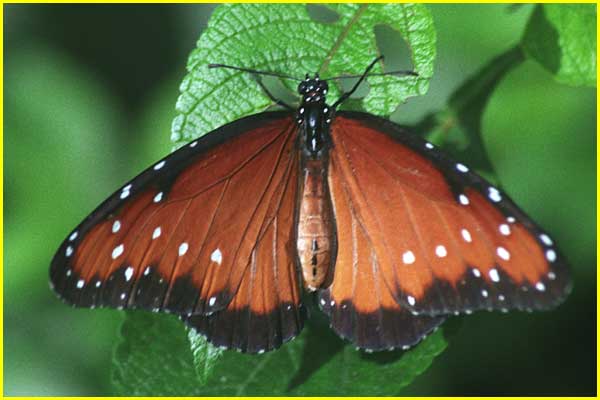 Queen
Queen (Danaus gilippus). In U.S. only in southern states as it doesn't withstand winters. This one is from Texas.

Photo Technical Data
Size of the original: 3427 x 2401 pixels

A 4000 dpi scan of an ISO 400 Kodak negative film;
Canon AE 1 with a generic 70-210 mm zoom lens.

© 2003 PikesPeakPhoto. All rights reserved.