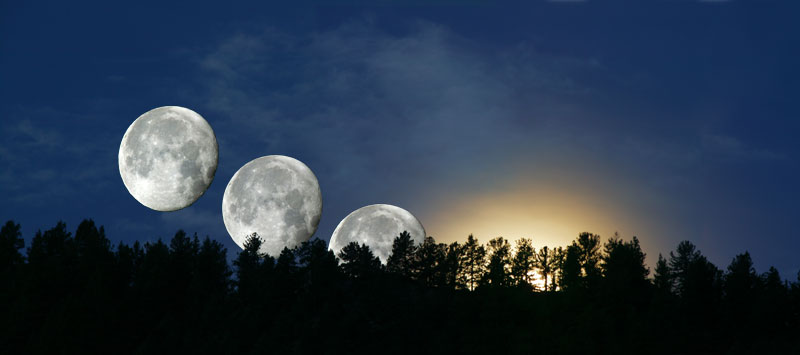 Dawn Moonset
Moonset at dawn, 30 min. before the sunrise (June 16, 2003). The sky just beginning to turn blue, making the moon sunset photo very colorful.

Photo Technical Data
Size of the original: 4064 x 2704 pixels

Composite of 5 photos:
moons: f /16, exposure 1/30s, ISO 100
bacgrounds: f /11, 2s, ISO 200
Canon 1Ds with an 800 mm lens
On the right: a 200x300 pix cropped image from the original.
© 2003 PikesPeakPhoto. All rights reserved.