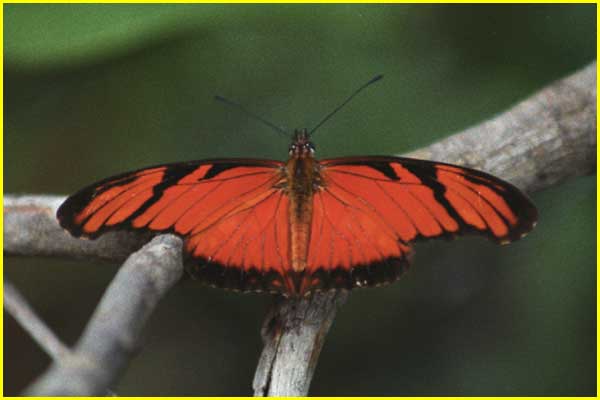 Julia
Julia butterfly (Dryas julia). Characteristic narrow and long wings, unlike in Monarch. Caterpillars feed on poisonous passion flowers, so the adults are poisonous to birds. This one is from Texas. Black marigins variable.

Photo Technical Data
Size of the original: 1500 x 1000 pixels

A 4000 dpi scan of an ISO 400 Kodak negative film;
Canon AE 1 with a generic 70-210 mm zoom lens.

© 2003 PikesPeakPhoto. All rights reserved.