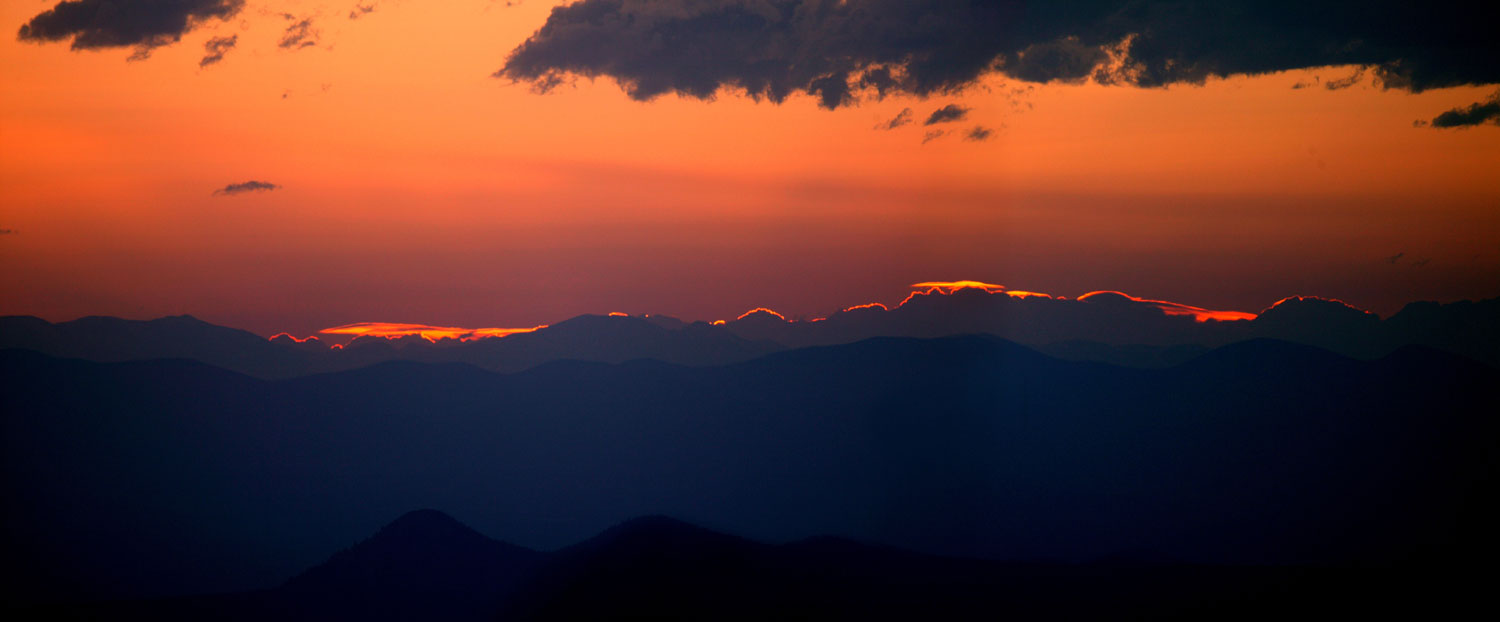 Dusk
View from the foothills of Pikes Peak to the west. A few minutes after the sun went down behind the clouds (8.32 pm, June 22). Sun still iluminates the clouds with bright red colors.

Photo Technical Data
Size of the original: 5753 x 2386 pixels
Aperture f 4, exposure 1/125 s, 400 mm, ISO 100; composite of 2 photos.
Canon EOS 1Ds

On the right: a 200x300 pix cropped image from the original photo.
© 2003 PikesPeakPhoto. All rights reserved.