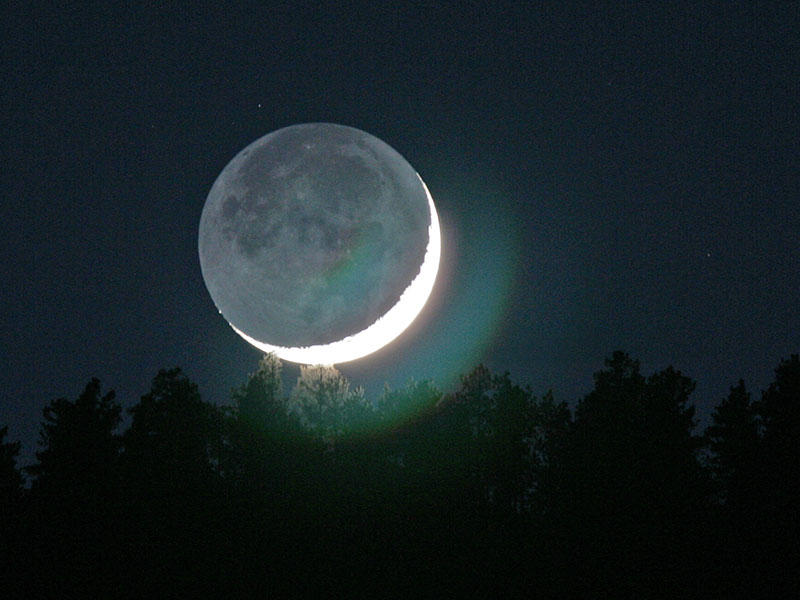 Earthshine January
The Moon photo has been made on 12 Jan 2005 at 17.50. The dark side of the Moon was barely visible by a naked eye.

Photo Technical Data
Size of the original: 1737 x 1303 pixels
aperture f 4, exposure 0.3 s, ISO 500
Canon 1Ds Mark II with 400mm lens.
© 2005 PikesPeakPhoto. All rights reserved.