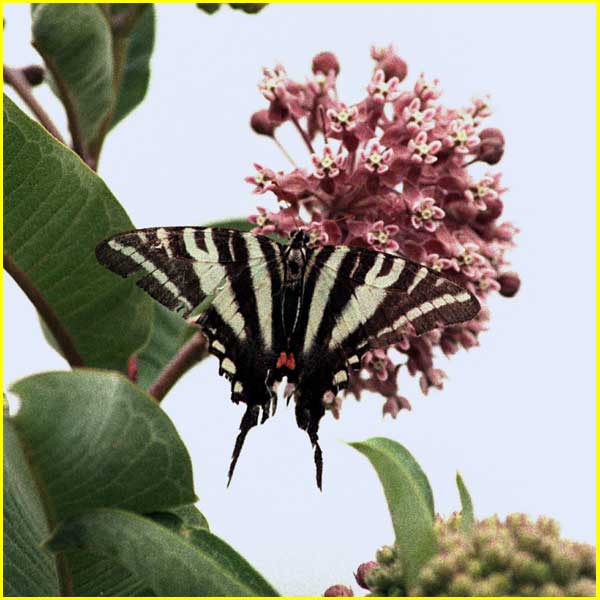 Zebra Swallowtail
Zebra Swallowtail near Lexington, KY in 1986 (Eurytides marcellus). The most abundant swallowtail in undeveloped North America, although it fails to adapt to suburban growth and development of the countryside.

Photo Technical Data
Size of the original: 3380 x 3380 pixels

A 4000 dpi scan of an ISO 400 Kodak negative film;
Canon AE 1 with a generic 70-210 mm zoom lens.

© 2003 PikesPeakPhoto. All rights reserved.