Colorado Springs Children's Chorale
Colorado Springs Children's Chorale was founded in 1977 as a civic children's choir and grew to 5 choirs with an enrollment of about 200 children. The Chorale earned national and international recognition. The pictures below have been taken from the Oh the Places You'll Go- On Broadway performance on May 17, 2009 at the Pikes Peak Center. Click on the thumbnails to enlarge 3-fold.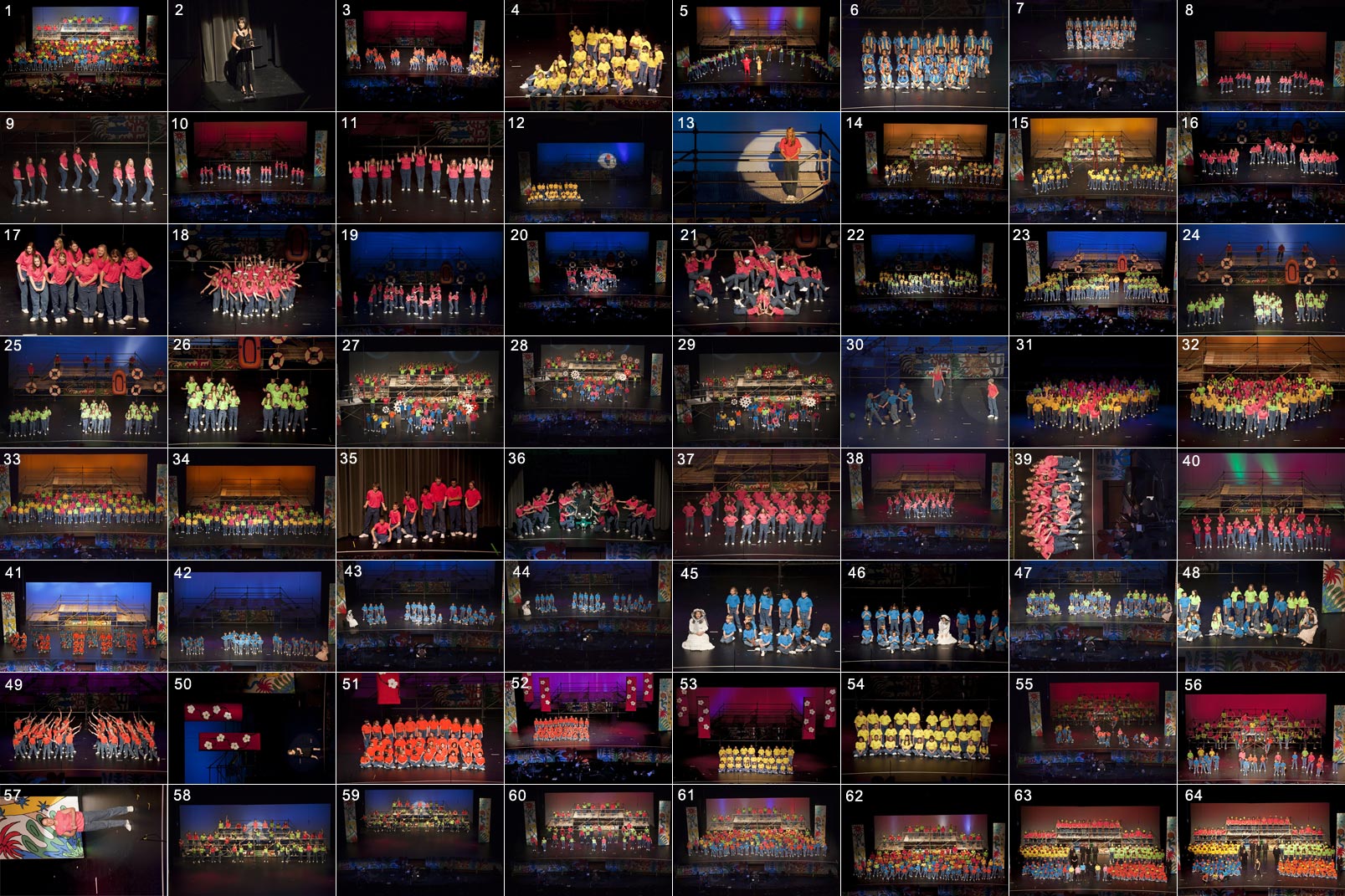 These are high resolution, 21M pixel photographs, and most may be enlarged to poster sizes. See this page for explanation. If you are interested in the entire set or in a single picture please go to the 'contact us' page. At the bottom you'll find the contact information. Support Colorado Springs Children's Chorale: 30% of the sales will be donated to this non-profit organization.

© 2009 PikesPeakPhoto. All rights reserved.