Manitou Springs Middle School Choir 2009
Please click on the thumbnails to enlarge 3-fold.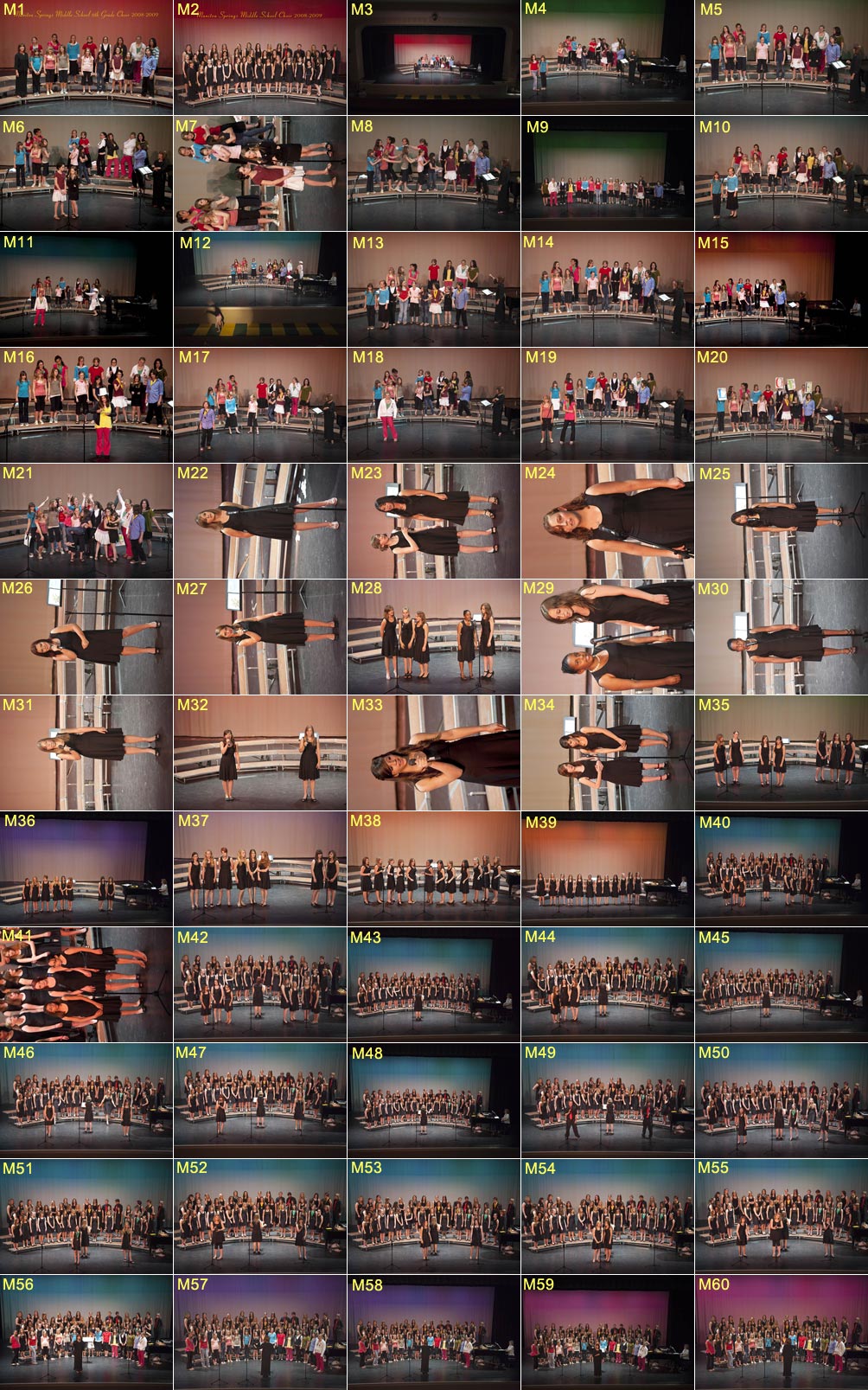 These are high resolution, 21M pixel photographs, and most may be enlarged to poster sizes. See this page for explanation. If you are interested in the entire set or in a single picture please go to the 'contact us' page. At the bottom you'll find the contact information.

© 2009 PikesPeakPhoto. All rights reserved.