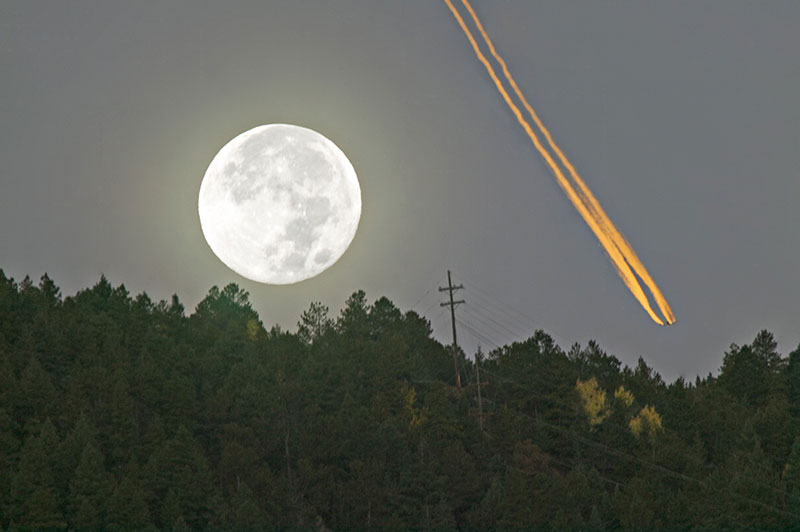 Fiery Trace
No, it is not an airplane hit by a missle. The vapor cloud is lighed by a rising sun on 29 September 2004 at 6:47. Harvest Moon just happened to be setting right there, at Ute Pass near Cascade, CO.

Photo Technical Data
Size of the original: 4064 x 2704 pixels;
aperture f:8, exposure 1/8 s, ISO 100
Canon EOS 1Ds, F.L. 800 mm.

On the right: a 200x300 pix cropped image from the original photo.
© 2004 PikesPeakPhoto. All rights reserved.