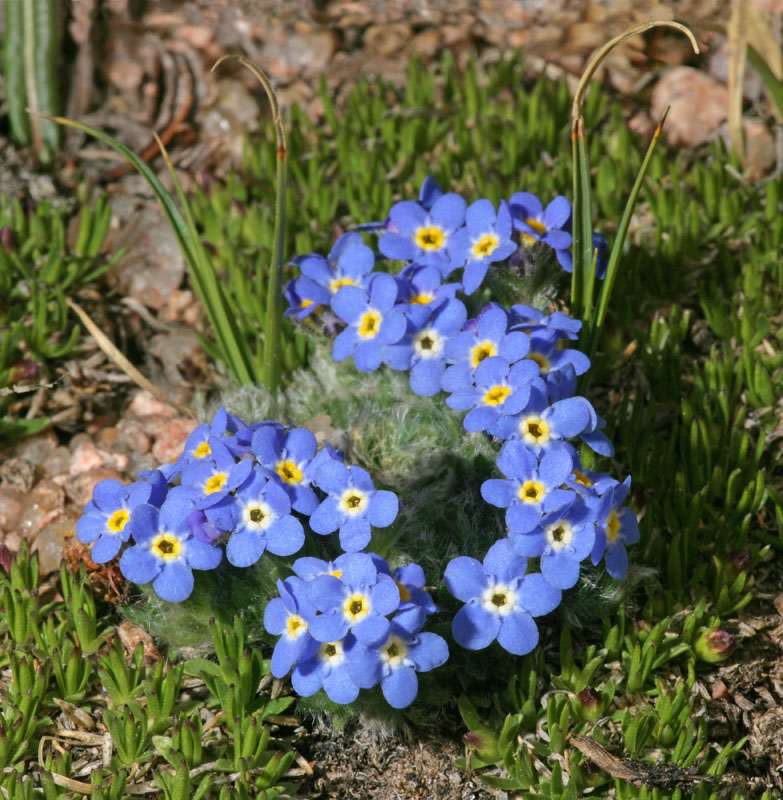 Eritrychum aretioides
Eritrychum aretioides, Alpine Forgetmenot. The photo was taken on July 2, 2005. The right thumbnail: June 22, 2008.

Photo Technical Data:
Aperture f 32, exposure 1/180 s, ISO 100, flash
Canon 1Ds with Canon Macro Lens EF 180mm 1:3.5 L USM lens.

Click on the thumbnails on the right to enlarge.
© 2006-8 PikesPeakPhoto. All rights reserved.