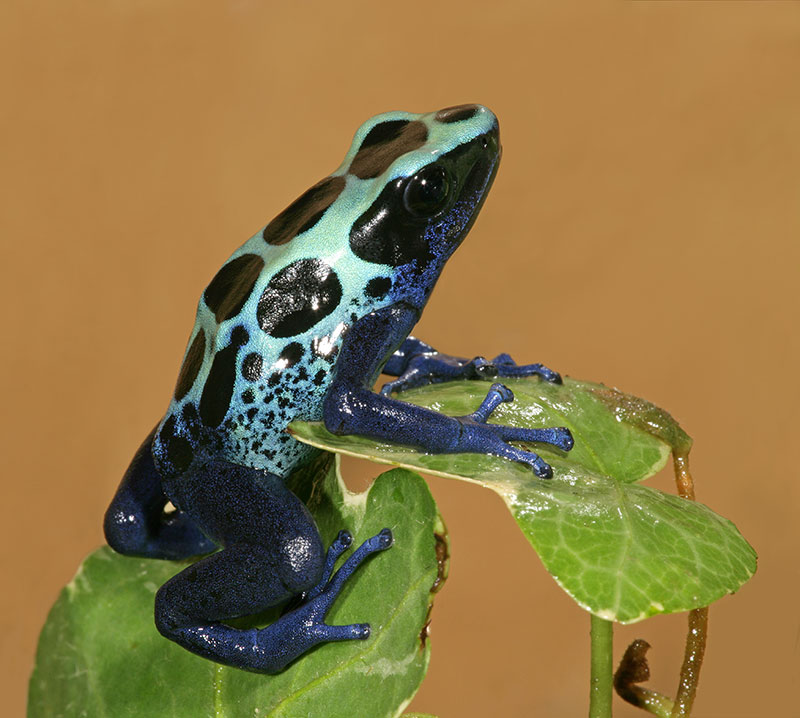 Menu, please!
Poison Dart Frog (Dendrobates tinctorius) "Green Sipaliwinis".

Photo Technical Data
Size of the original: 3708 x 3328 pixels
f 27, exposure 1/180 s (flash), ISO 100
Canon EOS 1Ds Mark II with a 180 mm macro lens.

On the right: a 200x300 pix cropped image from the original image.
© 2005 PikesPeakPhoto. All rights reserved.