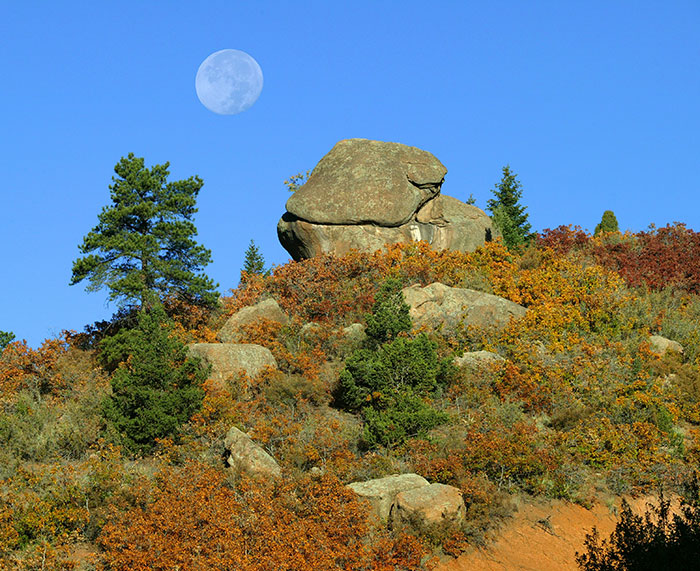 Frog Rock
Ute Pass, made from Hwy 24, between Manitou Springs and Cascade.

Photo Technical Data
Size of each original is 3174 x 2588 pixels.
aperture f :8, exposure 1/350 s, ISO 100
Canon 1Ds with Canon EF 70-210mm f:2.8 L USM zoom lens set on 130mm

A small fragment from the 2 originals, cropped out from the anaglyph.
© 2003 PikesPeakPhoto. All rights reserved.