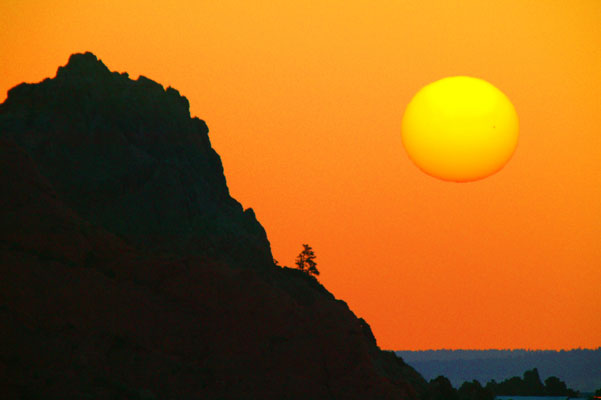 Sunrise in Garden of the Gods
Sunrise in Garden of the Gods Park, Colorado Springs. The picture was taken from Manitou Springs, view on the northern part of the rock.

Photo Technical Data
Size of the original: 4064 x 2704 pixels
2 exposures:

background - f8, 1/350 s, ISO 400
sun - - f22, 1/8000 s, ISO 50 (no filter), moved from another photo frame, made at the same time as the Camels (4 minutes after the actual sun rise), to create this composition.
Canon EOS 1Ds with an 800 mm lens.
© 2003 PikesPeakPhoto. All rights reserved.