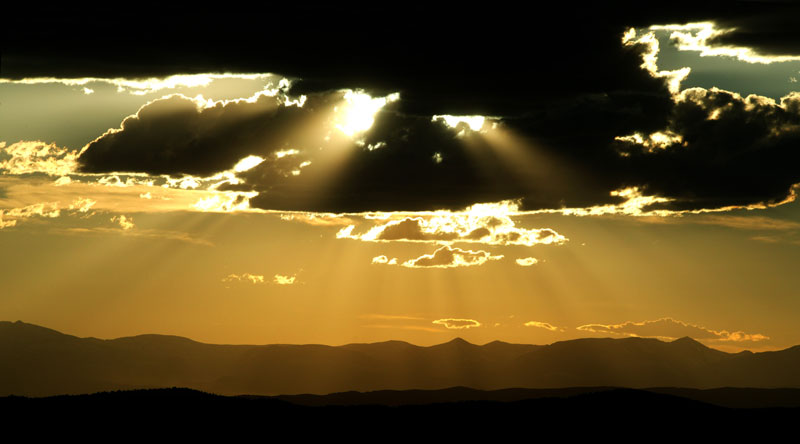 Eyes
A very interesting cloud appeared at 8 pm on June 28, 30 at Wilkinson Pass (CO).

Photo Technical Data
Size of the original: 3994 x 2217 pixels
f 13, exposure 1/250 s, ISO 100
Canon 1Ds with a 200 mm lens (70-200 L IS); natural colors.
On the right: a 200x300 pix cropped image from the original photo.
© 2003 PikesPeakPhoto. All rights reserved.