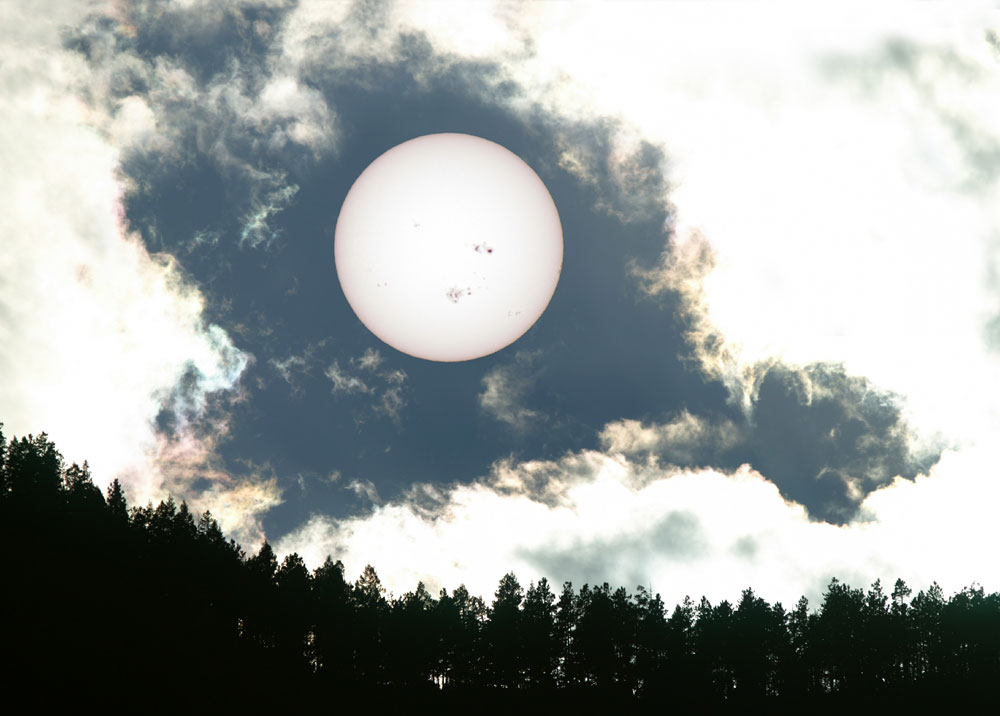 Great Sunspots 2
In the end of October of 2003 we witnessed one of the largest sun spots ever recorded. This sunset photo is a composite image. The Sun photo was shot about 20 minutes earlier - hence the brightest light is on the left of the Sun. Oct 29 at 3:37 p.m.

Photo Technical Data
Size of the original: 3631 x 2598 pixels
Composition of 2 photos:
Sun: aperture f /8, exposure 1/2000 s, ISO 100.
Foreground: aperture f :5.6, exposure 1/2000 s, ISO 50.
Canon EOS 1Ds; focal length 800 mm.

On the right: a 200x300 pix cropped image from the original photo.
© 2003 PikesPeakPhoto. All rights reserved.