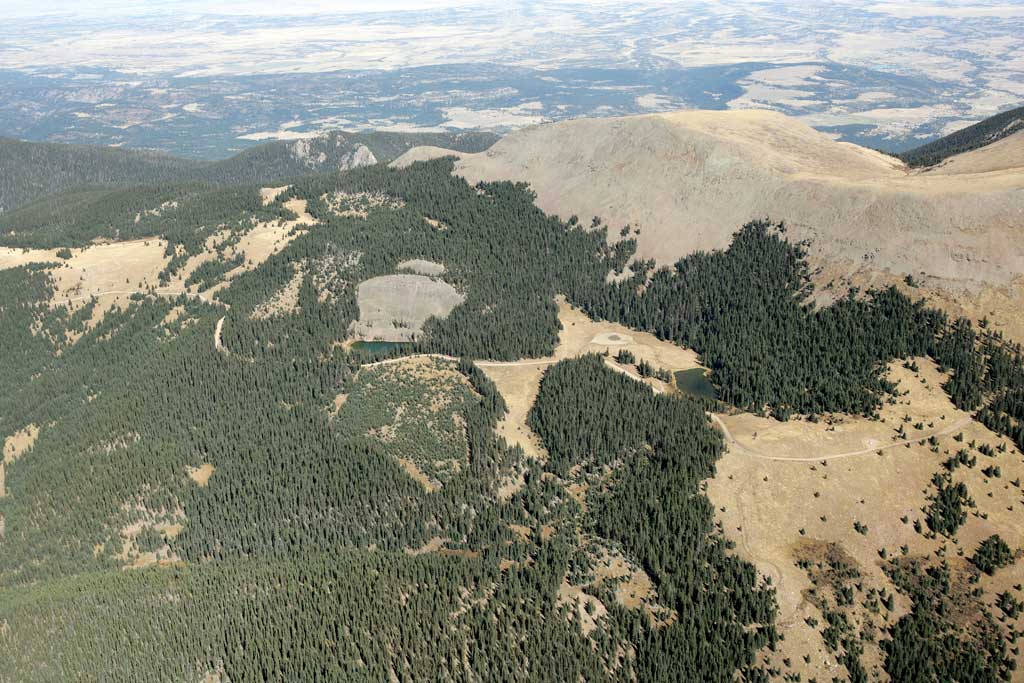 Greenhorn Mountain
Aerial photo of the Greenhorn Mountain (12,347') the top point of the Wet Mountains. What you see above is the North side of it called North Peak (12,220'), and below - Blue Lakes, North B.L. on the left. October 9, 2007.

Photo Technical Data
Size of the original: 4992 x 3328 pixels
Aperture f:8, exposure 1/500 s, 35 mm, ISO 400
Canon 1Ds Mark II with Canon Zoom Lens EF 24-70mm 1:2.8 L USM.

On the right: view of the Greenhorn Mtn. summit on the South followed by the picture of South Blue Lake (click it to enlarge).
© 2007 PikesPeakPhoto. All rights reserved.