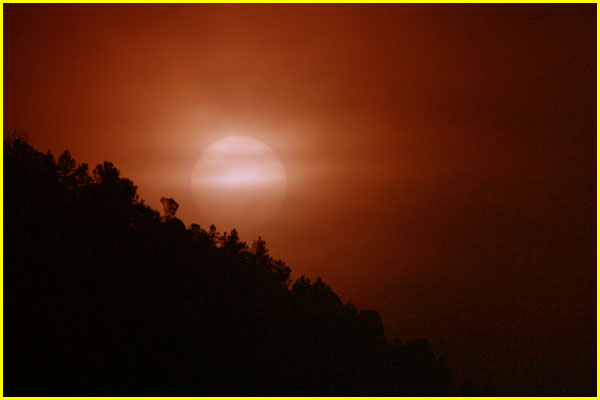 Hazy Sun
A thicker layer of clouds almost prevented any decent views. I couldn't resist because this part of the mountain is the nicest around here.

Photo Technical Data
Size of the original: 3072 x 2048 pixels
f 8, exposure 1/8 s, ISO 400
Canon EOS 1Ds with a 400 mm lens & + Baader Astro Solar filter; sun's colors made with Photoshop.
© 2003 PikesPeakPhoto. All rights reserved.