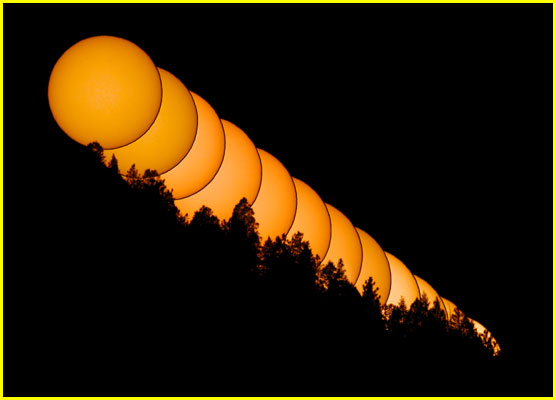 Hill Scan
This long sequence was possible because the slope of the mountain was very similar to the angle of Sun descent.

Photo Technical Data
Size of the original: 4500 x 3240 pixels
A composite of 12 shots, each: f 8, exposure 1/500 s, ISO 100
Canon EOS D60, F.L. 800 mm ,candle-burned glass filter.
© 2003 PikesPeakPhoto. All rights reserved.