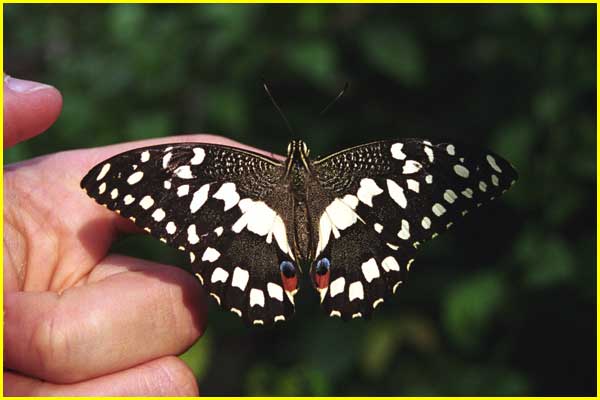 Indra Swallowtail
Short-tailed Black Swallowtail (Indra Swallowtail) Botanic garden in Nice, France; origin unknown (Papilio indra). Great variation among subspecies, with a short tail or no tail at all, and with different banding. Common to all N. America.

Photo Technical Data
Size of the original: 3380 x 3380 pixels

A 4000 dpi scan of an ISO 400 Kodak negative film;
Canon EOS Elan II with a Sigma 28-280 mm zoom lens.

© 2003 PikesPeakPhoto. All rights reserved.