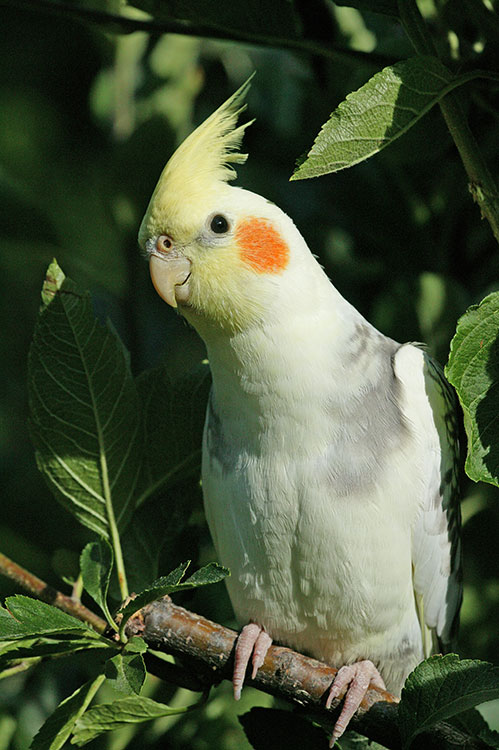 Jojo
Jojo, our Cockatiel on an apple tree. Australian parrot with a white patch on its wing and a prominent crest that is yellow in males. Latin name: Nymphicus hollandicus. 10 July, 2004.

Photo Technical Data
Size of the original: 2036 x 2776 pixels
Aperture f:11, exposure 1/500s, 180 mm, ISO 400
Canon 1Ds.

On the right: a 200x300 pix cropped image from the original photo.
© 2004 PikesPeakPhoto. All rights reserved.