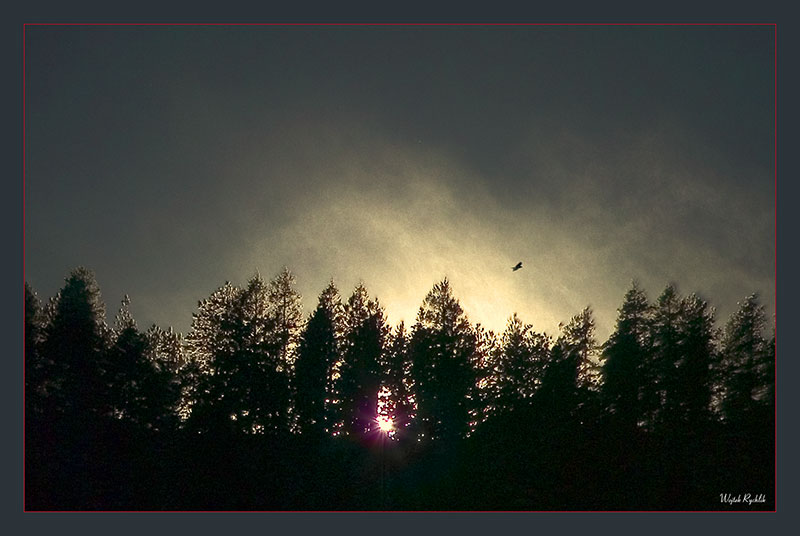 The Last Rays
Sunset In the Ute Pass, December 9, 2003. Looks relatively dark, but it was very bright, only the exposure time was very short.

Photo Technical Data
Size of the original: 1684 x 1128 pixels
f/11, exposure 1/8000 s, ISO 50
Canon 1Ds with a 400 mm lens; natural colors (increased saturation).
On the right: a 200x300 pix cropped image from the original photo.
© 2003 PikesPeakPhoto. All rights reserved.