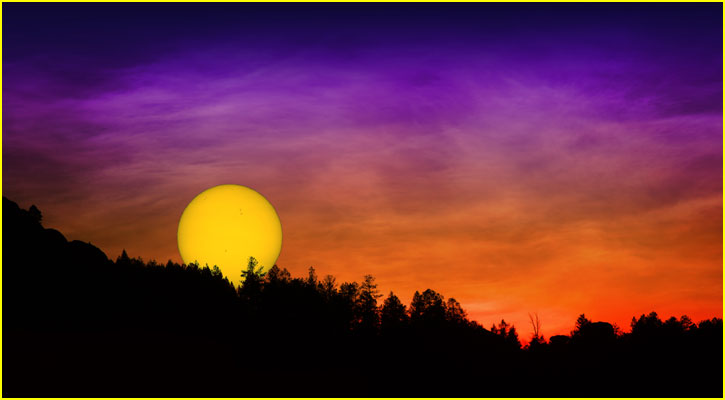 Lavender Sunset
This is a composite of 2 photos, sun and the background, just aftr this sunset. The colors were added using photoshop.

Photo Technical Data
Size of the original: 5644 x 3115 pixels

Background: f 16, exposure 1/8000 s, ISO 50, no filter
Sun: f 11, exposure 1/90 s, ISO 50, sun filter


Canon EOS 1Ds, focal length 800 mm.
© 2003 PikesPeakPhoto. All rights reserved.