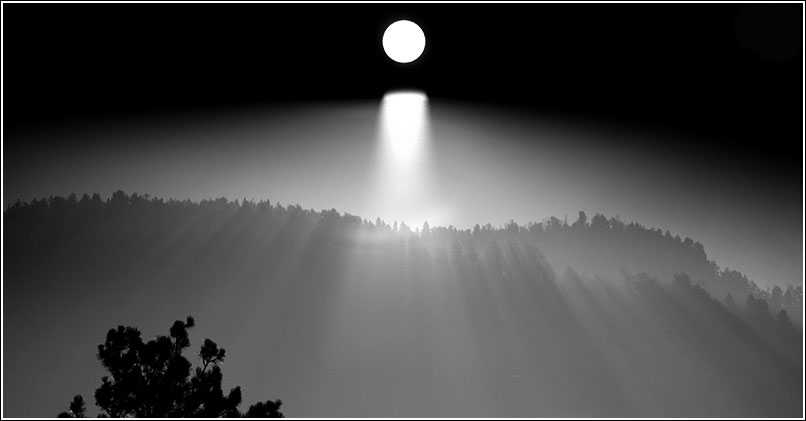 Light Giver
Sun rise 9 Aug 2004. The original is in color.

Photo Technical Data
Size of the original: 3540 x 1836 pixels
f 3.5, exposure 1/500 s, ISO 100
Canon EOS 1Ds, F.L. 180 mm, top portion of the lens was covered with a sun filter filter.

The insert is the small crop of the original (color version).
© 2004 PikesPeakPhoto. All rights reserved.