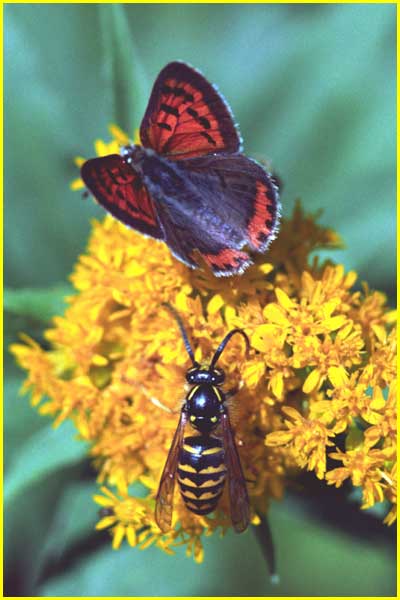 Flame Cooper
Flame (American) Cooper (Lycaena phlaeas). A very common small butterfly for the entire northern hemisphere (not necessarily American, as its common name suggests). 'Posing' with a pesky wasp Yellow Jacket. Northwest of Minneapolis, MN.

Photo Technical Data
Size of the original: 2751 x 3805 pixels

A 4000 dpi scan of an ISO 400 Kodak negative film;
Canon EOS Elan II with Tamaron 70-300 mm zoom lens.

© 2003 PikesPeakPhoto. All rights reserved.