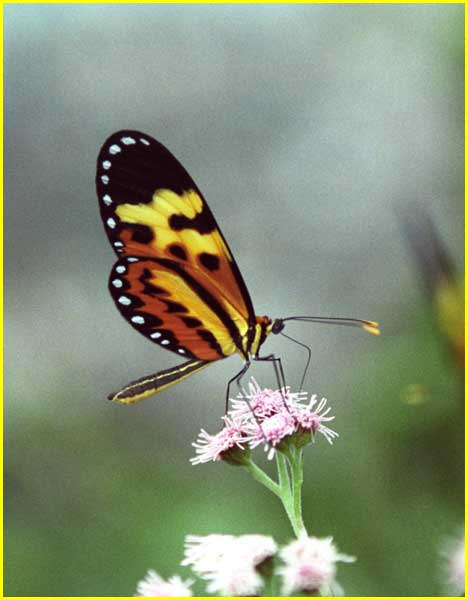 Lycorea sp.
Lycorea sp. near Caxambu, Brazil. Similar to L. cleobaea (Central America up to south Texas). Mimicry with poisonous Heliconiidae.

Photo Technical Data
Size of the scanned original: 2495 x 3198 pixels

A 4000 dpi scan of an ISO 400 Kodak negative film; Canon AE 1 with a generic 70-210 mm zoom lens.

© 2003 PikesPeakPhoto. All rights reserved.