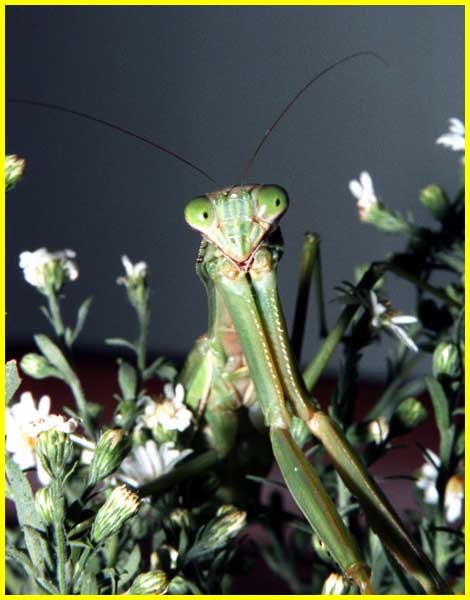 Praying Mantis
Praying mantis.

Photo Technical Data
Size of the original: 2584 x 3297 pixels
A 4000 dpi scan of an ISO 400 Kodak negative film;
Canon EOS Elan II with a 50 mm lens and extension tubes.

On the right: a 200x300 pix cropped image from the original.
© 2003 PikesPeakPhoto. All rights reserved.