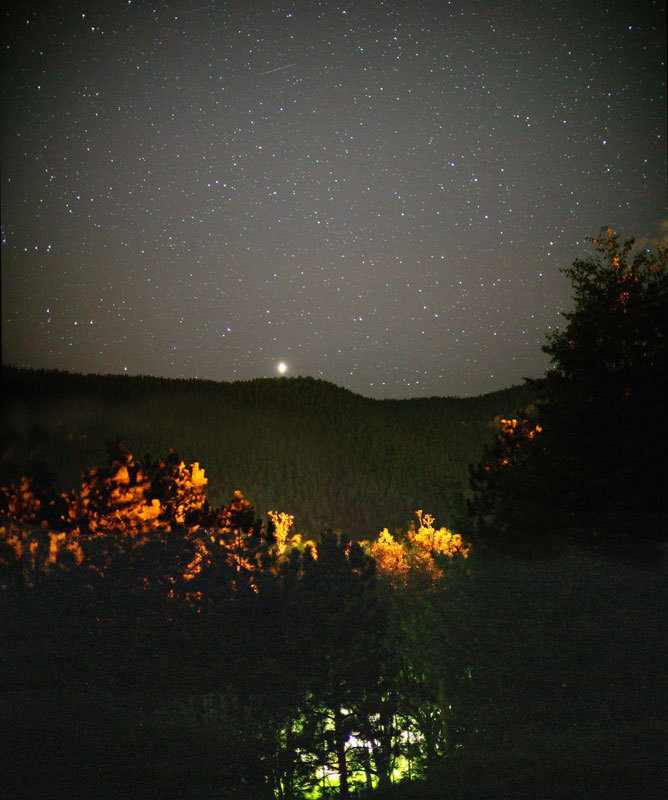 Historical Mars Set
In the morning of August 27, 2003 Mars was closest to the Earth in 60,000 years. The Mars set was within minutes of this perigeum. The sequence was shot from 4.25 to 4.27 am MT.

Photo Technical Data
Size of the original: 2034 x 2437 pixels
f/1.0, exposure 10 s, ISO 1250
Canon EOS 1Ds, F.L. 50 mm.

On the right: a 200x300 pix cropped image from the original photo.
© 2003 PikesPeakPhoto. All rights reserved.