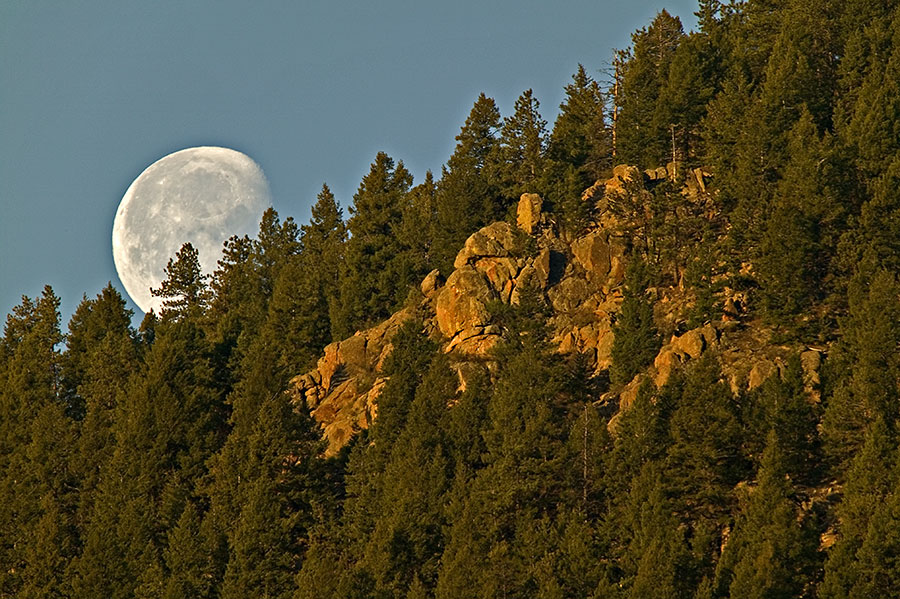 Mickey Mouse Rock
Moonset at sunrise time: May 8, 2004 at 6:18. The same rock was photographed in the winter.

Size of the original: 4064 x 2704 pixels (not cropped, shot as is)
f/8, 1/90s, ISO 100.
Canon EOS 1Ds, F.L. 800 mm.

On the right: a 200x300 pix cropped image from the original photo.
© 2004 PikesPeakPhoto. All rights reserved.