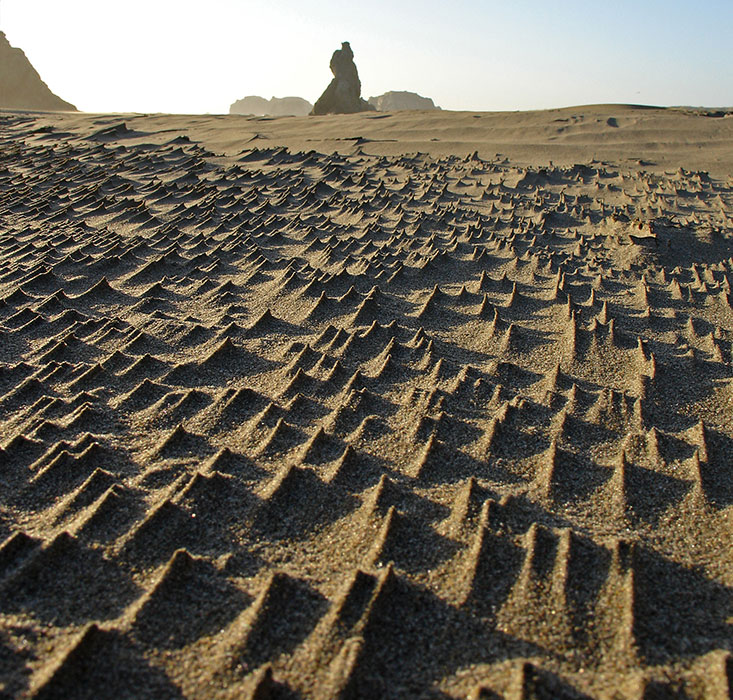 Mini Dunes
At Bandon Beach, OR. Product of wind, sand & water. July 20, 2005.

Photo Technical Data
Size of the original: 2275x2173 pixels
Aperture f /5.6, exposure 1/200s, ISO 100, 7mm
SONY Cybershot DSC V3.

On the right: a 200x300 pix cropped image from the original photo.
© 2005 PikesPeakPhoto. All rights reserved.