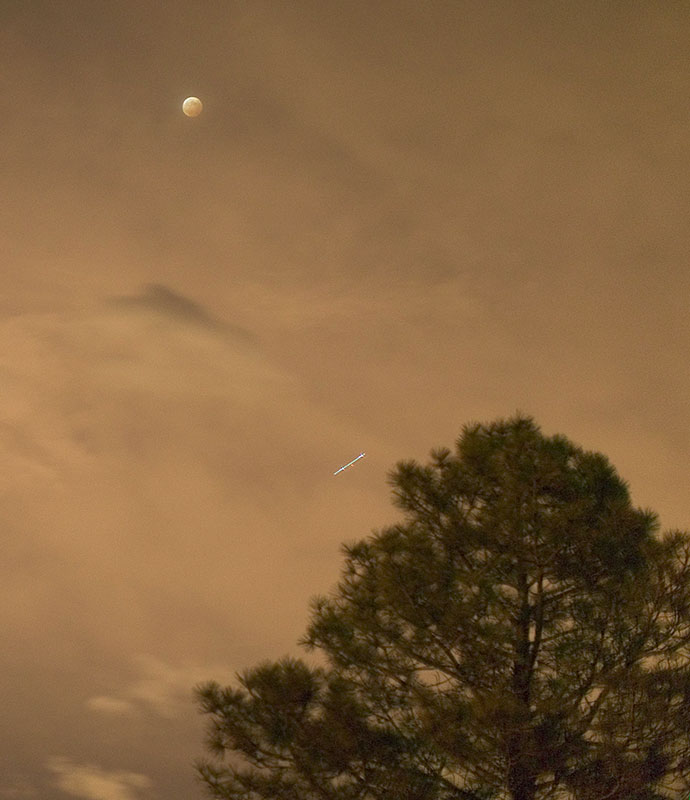 Through the Clouds Lunar Eclipse
Total lunar eclipse of 2004 as seen from Cascade, CO at 04:11 UT on October 28 (21:11 MT, Oct 27). The white streak is an aeroplane.

Photo Technical Data
Size of the original: 1872 x 2169 pixels;

f/1.0, 2s, ISO 400
Canon EOS 1Ds, F.L. 50 mm.

On the right: cropped images from the original photo.
© 2004 PikesPeakPhoto. All rights reserved.